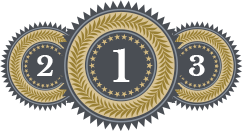 Established 1st January 2017
The Confederation of Medical Agencies is a not for profit company limited by guarantee and the inaugural members of the Council are company directors registered at Companies House.
The Confederation was established to become an impartial representative trade body for medical reporting organisations by standing up for its' members rights, promoting good practice, implementing agreed codes of practice and supporting its' membership in marketing themselves to the legal, consumer and insurance sectors.
The CMA provides a service to Medical Reporting Organisations (MROs) by helping to establish a favorable operating environment, by providing an arena to voice concerns about Medco, a forum for discussion on non-competitive issues, and by providing information to assist MROs in their business.
 To become the voice for MRO companies to disseminate the views of its members to appropriate government departments, Medco and other relevant organisations
To be a research and statistical centre, to aggregate and publish statistics, and to provide analysis on MROs and other relevant market information
To be a technical centre providing commentary, guidance and advice on all legal and other regulatory developments of relevance to MROs
To provide a forum for the exchange of non-competitive information
To provide a mechanism for its members to be able to market their company and promote their services
All members must be Medco compliant and registered companies. Admission to membership is at the discretion of the Executive Committee. Initial membership fee will be £1.00